Zuul IoT Named Innovator of the Year and People's Choice Award Winner
The sixth annual awards program recognizes the best of Maryland's cybersecurity industry
COLUMBIA, MARYLAND, USA, October 25, 2022 /EINPresswire.com/ -- Zuul IoT today announced the Cybersecurity Association of Maryland Inc. (CAMI), Maryland's only nonprofit organization dedicated to bolstering the growth of the state's cybersecurity industry, named Zuul IoT "Innovator of the Year" as well as the "People's Choice" award winner in this year's 2022 Cybersecurity Awards. These competitive awards recognize leading-edge cybersecurity products and services, along with change-makers and innovators, that contribute to our nation's cybersecurity ecosystem.
Zuul IoT's award-winning OT cybersecurity solution reduces risks associated with the explosion of IIoT/IoT devices deployed in today's most critical infrastructure. Zuul IoT's innovative approach protects OT assets by identifying and cataloging IIoT/IoT devices, assigning digital identities to these devices (enabling zero trust capabilities), enforcing known good IioT/IoT device behavior, and managing communication between devices as well as across network boundaries in a single, integrated solution.

Zuul Wins 'Editor's Choice in Industrial Cybersecurity' in 10th Annual Global InfoSec Awards
COLUMBIA, Md.--(BUSINESS WIRE)--Zuul Inc., a provider of a connected Industrial Operations Technology (OT) cybersecurity platform, today announced that Cyber Defense Magazine (CDM), the industry's leading electronic information security magazine, has named Zuul 'Editor's Choice Industrial Cybersecurity' in the 2022 Global InfoSec Awards.
"Our nation's critical infrastructure depends on efficient and reliable inter-connectivity, and as a result is extraordinarily vulnerable to new and increasing cyberattacks," said John Parmley, CEO & President of Zuul. "At Zuul, we take an asset-centric approach to OT security, enabling security teams to protect the critical IIoT/IoT devices that are at the foundation of critical business functions. We are proud to be recognized for our hard work and dedication to the cause."

2022 Best Tech Startups in Columbia (Maryland)
The Tech Tribune staff has compiled the very best tech startups in Columba, Maryland.  In doing our research, we considered several factors including but not limited to:
Revenue potential
Leadership team
Brand/product traction
Competitive landscape
Additionally, all companies must be independent (unacquired), privately owned, at most 10 years old, and have received at least one round of funding in order to qualify.

Zuul Announces Inclusion in Distech Controls' Digital Partner Program
COLUMBIA, Md.--(BUSINESS WIRE)--Zuul Inc., an Industrial IoT (IIoT) cybersecurity provider for critical infrastructure and smart cities, today announced their inclusion in Distech Controls' Digital Partner Program. The program connects Distech Controls' System Integrators (SI) with select partners to provide the most comprehensive portfolio of solutions for their clients' smart building projects. The new relationship between these two organizations will advance Zuul's overall position securing cyber-physical systems contained in today's intelligent buildings while providing enabling-technology to Distech Controls' SI base, helping to deliver on the promise of intelligent spaces.
"Our program offers SIs access to cutting edge tools that can be customized and delivered to customers as solutions with attainable benefits while increasing efficiencies and improving performance and occupant satisfaction," said Joel Désiré, Senior Product Manager, Distech Controls. "Zuul's innovative support for BACnet/SC, as well as their integrated protect and monitor approach to IIoT, is exactly the type of cybersecurity capability we want to provide to our smart building customers and SI partners. I am thrilled that Zuul is one of the newest members of our digital partner program."

Zuul Reveals Executive Advisory Board
COLUMBIA, Md.--(BUSINESS WIRE)--Zuul Inc., a provider of a connected Industrial Operations Technology (OT) cybersecurity platform, today announced their executive advisory board which includes an esteemed group of cybersecurity, critical infrastructure and transportation experts from across the country. The executive advisory board will support Zuul in advancing its market reach and capabilities to secure OT technology at scale. Together with company leaders the board will seek to embed the Zuul platform into critical industries such as transportation, building automation and industrial control systems.
"This executive advisory board was created to challenge our company leaders to drive improvements and updates that will ensure Zuul is seen as the leader in industrial cybersecurity protection," said John Parmley, CEO and President, Zuul. "Their insight and experience will be critical as Zuul begins breaking into the industrial OT security market."

Growth Leader, John Parmley Named CEO at Zuul
COLUMBIA, Md.--(BUSINESS WIRE)--Zuul Inc., provider of a connected Industrial Operations Technology (OT) cybersecurity platform, has appointed growth leader John Parmley as the company's CEO and President. John has more than 25 years of experience in the cybersecurity industry, building technology businesses while driving revenue expansion and operational capabilities. He will lead Zuul's market expansion by delivering a security solution for OT that minimizes the risks associated with digital transformation and addresses the explosion of connected managed and unmanaged OT devices deployed in critical infrastructure and enterprises.
"I am proud to lead Zuul as we deliver game-changing security solutions to the extraordinarily vulnerable and complex critical infrastructure market. By taking a multifaceted approach, emphasizing availability over recovery, Zuul enables security teams to protect the people, servers, devices and networks that underpin critical business functions, while also managing compensating controls that get lost within siloed security solutions," said Parmley.

MasterPeace LaunchPad Startup Founder Edward Stanford Discusses Windows Security Vulnerability with Technical.ly Baltimore
Edward Stanford, the Founder and CTO of MasterPeace LaunchPad startup Zuul IoT, spoke to Technical.ly Baltimore's Stephen Babcock about how last week's Windows Security flaw could be exploited, and the potentially broad ramifications for both home users and enterprise systems. 
"You can use that weakness to make Windows [10] systems download and install software that appears to be coming from Microsoft that is not," said Stanford. "This is bad. If you do it right then you can take over most networks or computers that are Windows-based. The faster they get patched, the less true that statement will be."

MasterPeace Solutions CEO Drew Cohen Discusses IoT CyberSecurity at
CyberMaryland 2018
MasterPeace Solutions Drew Cohen returned as a featured panel speaker at the CyberMaryland Conference this year, and took the chance to focus on both the opportunities and potential pitfalls presented by the ongoing growth of smart cities that will soon affect areas like Baltimore and Washington, DC.
​With the number of connected devices is constantly growing, major cities across the country are working to become "smart cities," with the sudden appearance of solar paneled WiFi-enabled trash cans, app-powered electric scooters and more heralding that exciting transition in Baltimore. Yet with more smart technologies, comes more cyber vulnerabilities. Cohen, at the CyberMaryland panel, pointed to an event in which a teenager hacked into a train network in Poland and "basically used it as his personal train set," by virtually manipulating machines in real time, highlighting the growing need for increased, reliable security.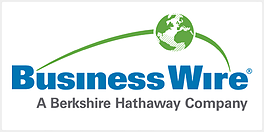 Zuul Named Startup Security Winner in Info Security PG Awards
March 27, 2018 - Zuul has been recognized by Info Security Products Guide as Security Start Up of the Year in the 2018 Global Excellence Awards. The awards recognize cybersecurity and information technology vendors with advanced, ground-breaking products, solutions, and services that are helping set the bar higher for others in all areas of security and technologies.
Zuul CTO Edward Stanford, who is in the process of leaving government services to become the company's first full-time employee, said the win was a credit to his growing development team and talent base at Masterpeace Solutions, the Columbia-based company from which Zuul originated. "I'm blessed to have so many good people helping me," Stanford said.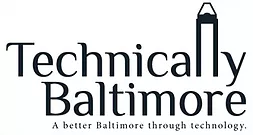 Zuul Raises $300k After Starting Inside a Government Contractor
A cybersecurity startup that began inside Columbia-based MasterPeace Solutions has $300,000 in new funding to move from a product development phase toward gaining new customers. Zuul, which specializes in Internet of Things security, was among the first batch of companies backed by Masterpeace as part of an in-house acclerator program that's designed to help employees of the firm form their own startups. It's now the first startup from the MasterPeace Launchpad to raise capital.

Zuul Graduates from Technology Accelerator, Raises Capital
Zuul is the first company to spin out of Columbia cyber firm, MasterPeace Solutions Ltd.'s, in-house accelerator and raise a seed round. The nine-person company specializes in deployment of large-scale Internet of Things installations, or making sure all of the web-connected devices involved in big projects like smart buildings or public transport systems are secure. Zuul has secured its first customer and raised $300,000 from Maryland Technology Development Corp., MasterPeace and other local angel investors.